For more information, please take a quick minute to fill out and submit this form, and someone will be in touch within 5-7 business days. In the mean time, please take time to read through our Groups Information Packet. It has more details about the activities we offer, how to book with us, policies and procedures, a suggested packing list, the duties of a chaperone, how we can accommodate food allergies and more. If you book with us, it's a good idea to share this with the other leaders and chaperones in your group.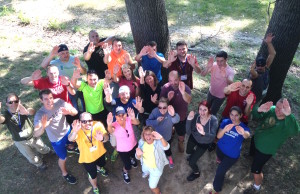 Our friendly, knowledgeable staff will work with you to make your meeting time a success. Whether you bring a lively youth group or a professional corporate group, we will build a customized experience that will meet your needs.
Our cabin and lodge-style accommodations, excellent food service, and multiple meeting rooms are ideal for your conference or retreat.