We offer several types of lodging. Our cabins are dorm style, heated and air-conditioned and most are carpeted. (Lakeside cabins are not carpeted.)
We recently converted our old "Iodine Inn" into Fox and Arapaho cabins that sleep 12 each and have attached bathrooms and showers.
Our Hargreaves and Woodland Village cabins offer attached bathroom/shower facilities, while the facilities at Hilltop, Lakeside cabins and North Village yurts are within easy walking distance. The maximum number of occupants for these cabins is between 12 and 14. Every cabin area has its own fire pit area. During the summer, our youngest campers, Pathfinders, stay in Hargreaves Village.  Explorer Boys are in Woodland Village.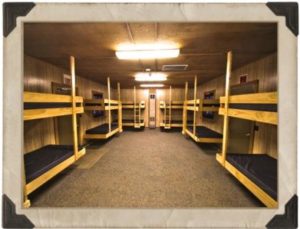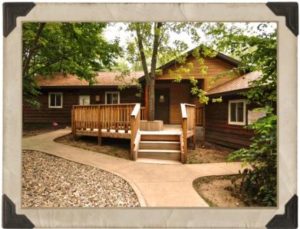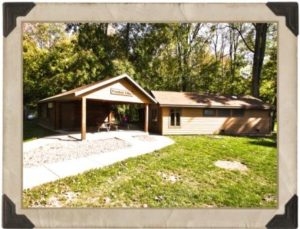 Lakeside Cabins is a group of three cabins that hold 14 each.  The shower facilities are located close by in either the dining hall or the Woodland Village Cabin area. During the summer our oldest Explorer boys stay in Lakeside Cabins.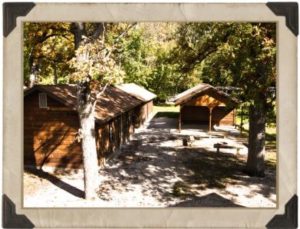 Hilltop Cabins are made up of 6 cabins within a short walking distance to a bath house. Each cabin holds 14. During the summer, Explorer girls stay in Hilltop Cabins.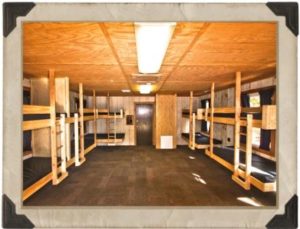 The North Village contains mostly Yurts. These hold 12 beds, are carpeted and heated and air conditioned.  Bathrooms/Showers are close by in the Kiva. There are also two other cabins in North Teen that each hold 14. During the summer, our teen campers stay in the North Village.