Camp Crosley YMCA's Mission
To put Christian principles into practice through programs that build healthy spirit, mind and body for all.
History
Since 1915 Camp Crosley YMCA has helped to build character and values in the young people it has served. Camp is located on Little Lake Tippecanoe (James Lake), in North Webster, Indiana, and offers year round camping programs for groups of all sizes and ages. Read  more about Camp's history on our history page.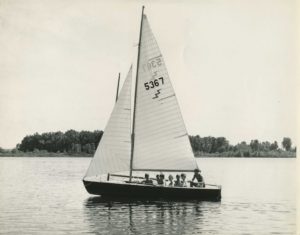 A branch of the YMCA of Muncie, all of Camp Crosley's programs are accredited by the American Camp Association.
Values
Camp Crosley is a Christian organization that promotes the core values of Caring, Honesty, Respect and Responsibility. Since the early days of camp we have also advocated the honor traits established by H. A. Pettijohn, our first camp director, of  Loyalty, Reverence, Clean, Trustworthy, Sportsmanlike, Considerate, Helpful and Dependable.