Every summer after camp has ended a lot of my friends and family ask, "What do you do with yourself all year now that camp is over?"  Every summer I smile an exhausted smile and reply, "Start on next  year."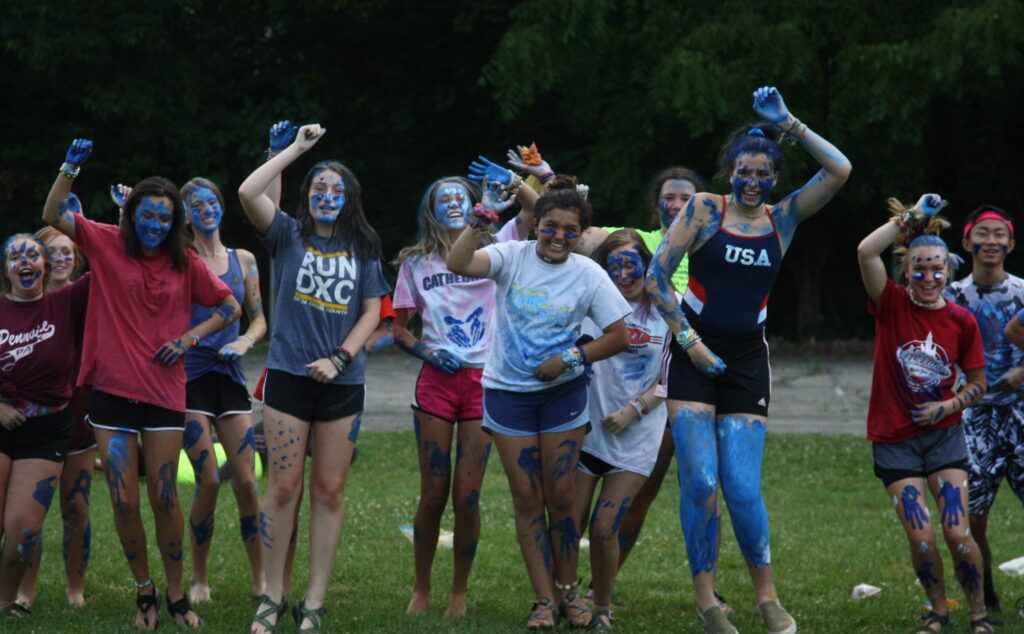 Our Groups and Retreats programming runs year round so there's little time between the time our campers and staff leave to when our first school buses start rolling in, and our year round staff goes straight back into their magic of teambuilding activities, climbing wall and giant swing operations, outdoor education and target sports teaching.  Oh, we also host some great family retreats as well as winter camp!
As a staff we review budgets and make necessary adjustments.  We look over all our surveys from campers, from parents and from staff – digging down into the data to find out what we are doing well and where we need to improve.  Examining feedback is vital to our decision making for the upcoming year from staffing to programming to dining and registration processes.  What our families say to us about us MATTERS.
We attend trainings, conferences and seminars for professional development – to learn about new programming options,  to network and to keep up with accreditations and certifications.  We work with our international agencies and travel to college fairs to recruit summer staff. We plan trainings and on-boardings to cover all the information camp counselors need to know and learn before the campers get here.  We stay in contact with all the volunteer medical staff who help us serve campers during summer and see who is coming back and who is ready for something different.  In that case, we recruit more medical staff!  We meet to review our medical standing orders and discuss policies and procedures for keeping campers safe and well during their time here with us, and, in some cases, we get help from our board members and alumni to help us restock all the medical supplies needed to serve the 2,000 campers who come through every summer – that's A LOT of bandages, first aid kits, anti-itch cream, allergy meds, pain relievers and more!
We meet with vendors about programming supplies, camp store items and computer programs – always trying to stay abreast of better technology and find out the latest trends.
We scrub down all the Whoa Zone inflatables, deep clean buildings, make necessary repairs, and continue to cook lots of meals for our Groups.  We work with our alumni and board and association to raise funds to get more campers to camp because every year we receive more assistance requests from families, and our goal is to turn no one away for financial reasons. We report to our board, connect with our Y family down at our Association offices in Muncie and develop marketing strategies – traveling to kids expos, planning internet campaigns and producing new brochures and flyers, all in the hopes of getting more campers to camp to experience the work we've been doing for over 100 years – the work that ultimately serves the cause of the Y – to strengthen communities.
So, while our campers and their families are back to routine of school and music lessons and sports activities and work and church and appointments, please know that your Crosley family is here doing the same with our families AND getting ready for another great year of summer camp.  We can't wait to see you in 2020 to do it all over again!
Priscilla Brown,
Associate Executive Director