Today is a cloudy day at camp – cloudy, gray and not gonna lie, pretty darn dismal…in other words, typical Indiana weather this time of year. I happened to be in the dining hall looking for some supplies, when I noticed the new corner display in the Dining Hall – a display that is the culmination of the idea of our Executive Director, Mark Battig, and the hard work and creativity of Heather Beaver, our Director of Housekeeping, and Jeremy Scott, a member of our maintenance team.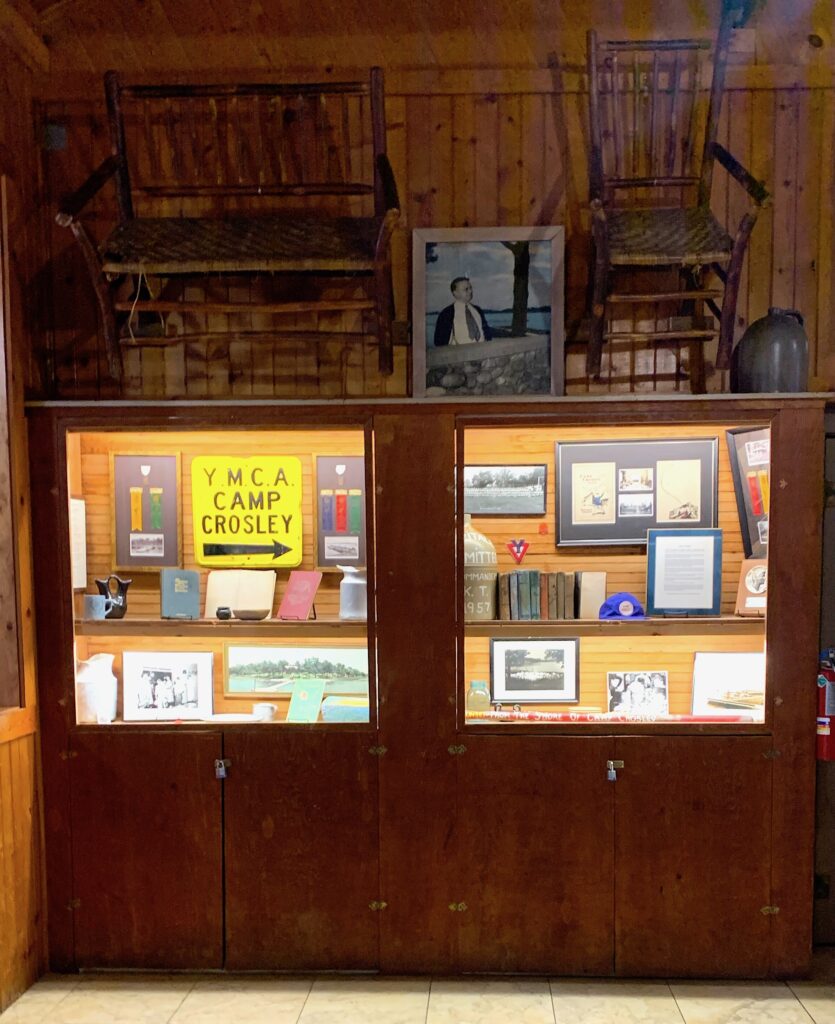 Together the three of them have remade a dark, unused area of the dining hall into a bright, well-lit display of camp memorabilia from years past to include furniture from the old camp library, road signs to camp, honor camper medals and dishware from years gone by. I've watched guests come in and walk over to the display and point and smile and share stories. I've noticed how the tables located in that area are now well lit and their diners not so seemingly forgotten during meals, and I've experienced a sense of community in the folks gathering around to look and discuss and laugh.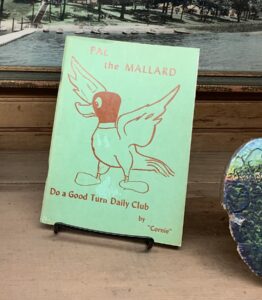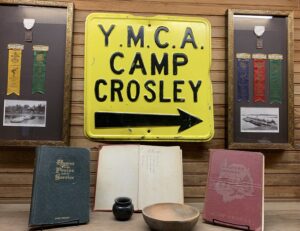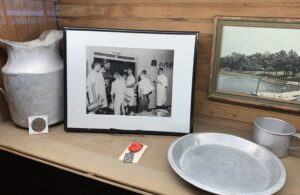 Oh what a difference a small corner transformed makes to an entire building. In looking for inspiration for this post I googled the words, "Brighten the corner" because that's just what Mark, Heather and Jeremy did together. In my search, I stumbled upon the story of Ina Duley Ogden. Ina wrote over 3,000 hymns, including one entitled Brighten the Corner Where You Are, which she published in 1912 along with her lifelong friend, composer Charles Gabriel.  Apparently, this tune took the country by storm and was quite the chart topper.  According to cyberhymnal.org, Ogdon wanted to preach , but when her father became sick, gave up that dream to care for him – and  her song writing career was born. I'd never heard of Ina nor this song, but a quick youtube search brought up a group of pastors singing it, and I have to say, it's pretty catchy and upbeat!
Here's the first verse and chorus.
Do not wait until some deed of greatness you may do. Do not wait to shed your light afar;
To the many duties ever near you now be true, Brighten the corner where you are.
Refrain:
Brighten the corner where you are!
Brighten the corner where you are!
Someone far from harbor you may guide across the bar;
Brighten the corner where you are!
In our work here at Crosley, we share the classic story of the Starfish every Saturday with our campers and charge them with the task to go be "that one person," in someone else's life during the next school year. In effect, we ask them to Brighten the Corner Where They Are.
So, thank you Mark, Heather and Jeremy for brightening the corner of the dining hall, and for all of us here at camp to all our friends and family all over the globe, today, let's find one simple way to brighten our corners – you never know where that light will shine.
"Live for Others,"
Priscilla Brown
Associate Executive Director,
Camp Crosley YMCA