What is the date of Labor Day Weekend Family Camp?  September 1-4, 2023
How do we reserve our spot? All registration is done online.  Choose the camp you want from the menu, and go from there!
What are the prices for Labor Day Weekend Family Camp: Adults/Teens – $123 pp. Children 5-12 -$97.  4 and Under – Free. There is a $50 deposit per adult/teen.
How does the cabin setup work? Most families will be housed in our regular cabins, which sleep 14 in bunk beds.  All our cabins are heated/air-conditioned, and some have a bathroom attached (otherwise it's just a short walk).
Do you have private rooms? We do have some private lodge rooms, in the style of a motel style setting, which are an additional $50/room/night.  This room would be just for your family, sleeps 4-6 people, and has a private bathroom. To view interior and exteriors of cabins, visit our Camp Cabins page.
What will we do at Family Camp/Specialty Weekends? Meals will be at scheduled times, but the other activities you can do at your leisure.  We will have certain activities open during certain times;  you could choose to do all of them, or one of them, or just relax.  Here are just a few activities we offer.
Tubing (Weather permitting)
Swimming (Weather permitting)/Beach Activities and Games
Canoeing
Giant Swing
Target Sports
Giant Slide/Jumping Pillow
Campfires
Climbing wall
Zipline
Cookouts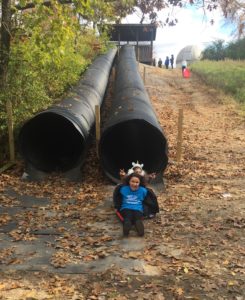 Can I bring my own equipment? We ask that you do not.  We will have the necessary equipment to be able to do the activities.
Will we have to pay for anything additional once we get there? No, your fees for the weekend include all of your meals, activities, and lodging – what a great deal!  We open Camp Store open at various times for you to purchase Crosley wear, water bottles, patches etc.  Items cost between $5-$45.
What should we pack?  Camp is casual! Don't bring something you don't want ruined.  Depending on the time of year and weather ,we suggest these standards:
T shirts/Sweat shirts
Shorts/Jeans
Socks – pack plenty bc if you are walking through a dewy field or jumping on the jumping pillow, you will want extras.
Jacket
Tennis shoes, boots, flip flops for showers, sandals with backstraps, swim suit/trunks when Whoa Zone is open
Bug spray, sunscreen
Sunglasses
Some families like to bring collapsible chairs for lounging.
Bedding – our bunks are twin sized
Toiletries and beach towel/bath towels
When/Where is Check-In?  The Welcome Center.  (This is also when we do activity signs ups for Tubing, Giant Swing and Zipline.) Once you are all checked in, please park over in the main parking lot and move into your lodging from there.  Check in runs from 7- 8:30 pm EASTERN on Friday.
Can we check in late? We prefer you come at the designated check-in time due to staffing purposes, but we understand that schedules change last minute, and sometimes traffic doesn't cooperate.  Just call us and let us know!
What if we have a special diet? We are happy to accommodate for food allergies, but please let us know in advance so we can have food on hand for you.  Please contact our cook, Renee, at renee@campcrosley.org or make sure you note your allergies on our online registration form.
What kind of things will we do at Family Camp?  Here is a TENTATIVE schedule.  This is tentative.
What if I forgot something?  North Webster has a CVS, two Dollar Generals, and Ace Hardware and a New Market Grocery that will pretty much cover anything you may need.
What if there's a medical emergency.  MedStat, a walk in clinic, has offices in both Syracuse and Warsaw, and Kosciusko Community Hospital and Parkview Health, both located in Warsaw offer emergency services.
Give us a call if you have any other questions or email Hikari at hikari@campcrosley.org .