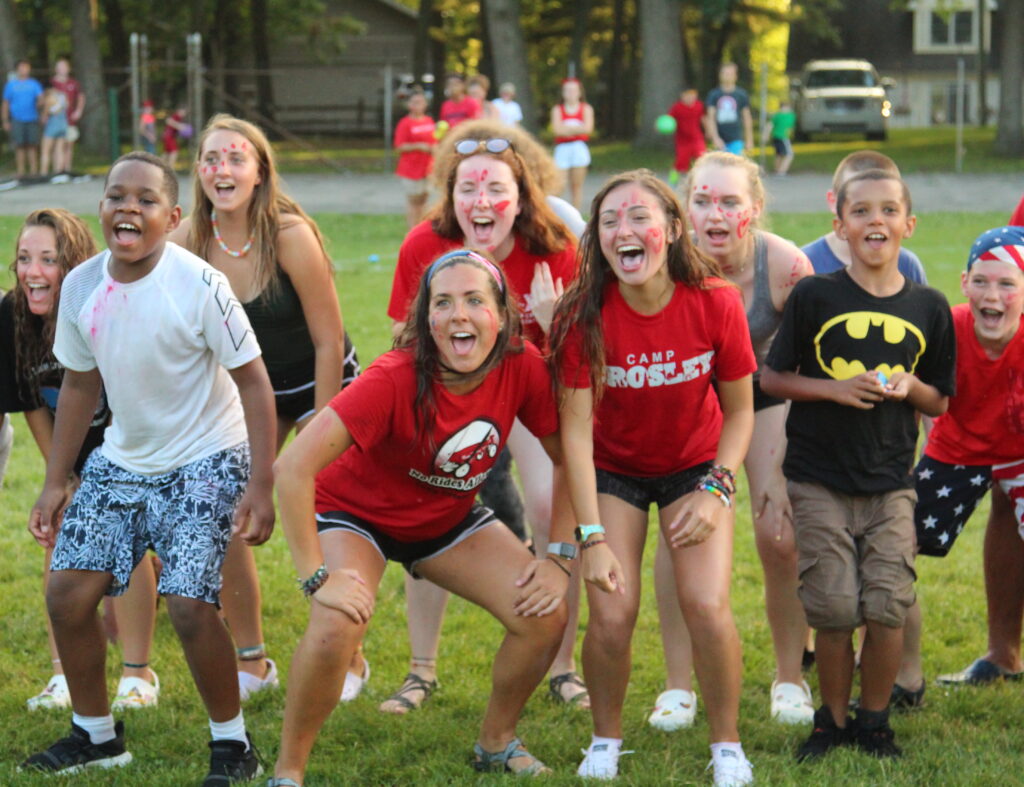 Who's excited for Summer Camp 2020?!  Who doesn't know yet what to think about this thing called Summer Camp and would like to walk around the ACTUAL camp, and talk to staff and see the facilities before making a REALLY big decision like sending your child to camp?! Who has a camper that's really, really, really nervous about coming to camp for their very first time, and they just want to see the place – especially the cabins and bathrooms – before coming for an entire week?!
Then, come to CAMP CROSLEY'S OPEN HOUSE, this March 8, 2020 from noon- 3 pm.
This is your chance to see camp first hand.  Bring your list of questions and ask all of them because we'll be here to answer them, and we want you to be as informed and comfortable as possible with your decision to come to camp.  Lunch will be served, and this is the perfect time to talk to Renee, our cook, to find out about camp meals and snacks.  If your camper has special dietary restrictions or considerations, this is the perfect time to connect with her because she has years of experience working with campers, staff and families in just this area.
There is no cost to attend, but we ask that you RSVP to info@campcrosley.org with how many people are in your party so we can plan accordingly. Join us!