Are you looking for a job that makes an impact on the life of a child? Do you like meeting people from all over the world – from walks of life?  Want to expand your networking circles, use your creative energy and experience the best summer of your life?! Just BE here with us at Camp Crosley!
We are looking for energetic, creative, hard working, FUN,  young people to join our summer camp team.  There are a variety of jobs – counselor, kitchen staff, office staff and maintenance staff, as well as videographer, photographer, wrangler and watersports directors.  We offer training and certification in CPR, First Aid, Lifeguarding, NAA Archery Instructor, Riflery Instructor, Boat Driver Safety and High Ropes Course.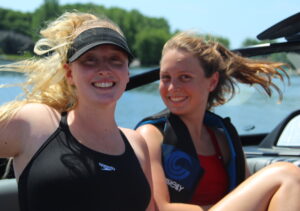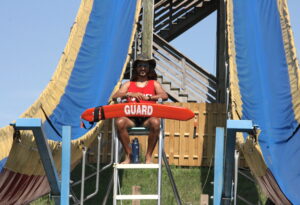 Cabin Counselors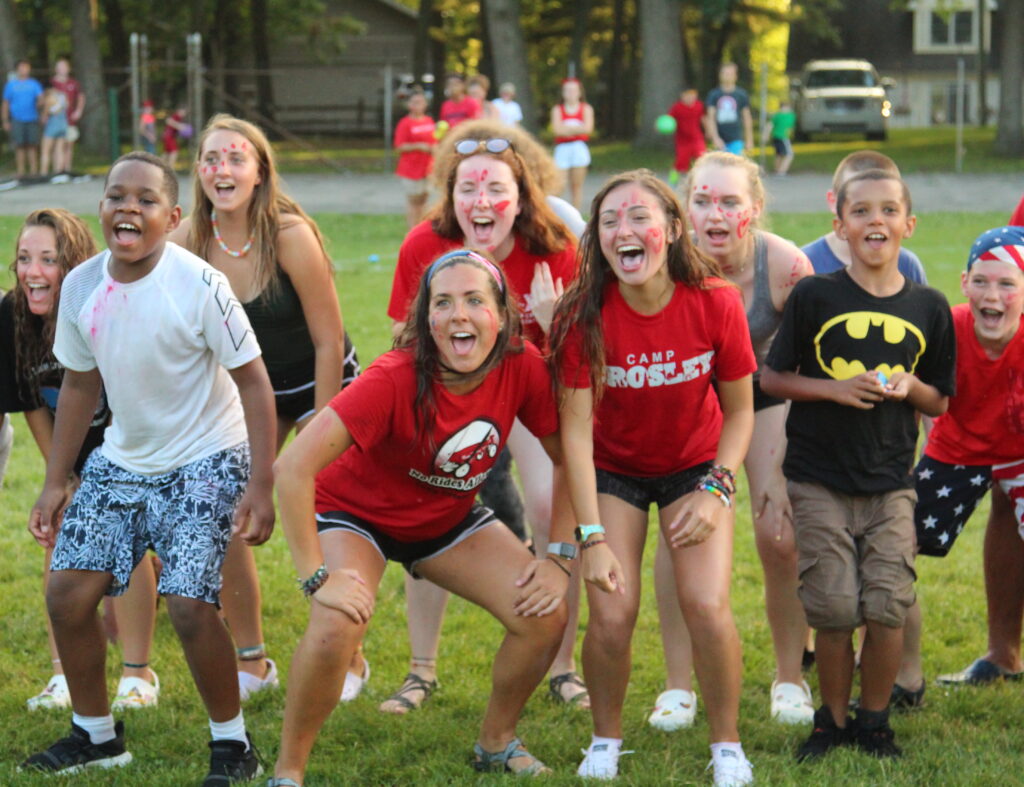 Cabin counselors are directly responsible for the campers assigned to their cabin. There are two counselors per cabins of 10-12 campers that are divided by ages. They are also responsible for health and wellness of campers, cleanliness of cabin, running skills clinics and cabin activities, participating in all evening programs, coverage during recreational swim, and leading songs and skits during campfires and chapels. In addition, counselors lead  a short time of reflection in the cabins at night alternating with their co-counselor, focusing on our four core values of Caring, Honesty, Respect and Responsibility.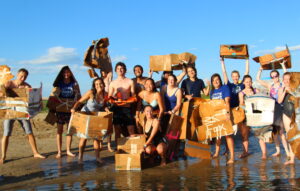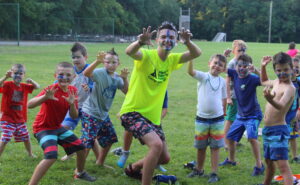 Minimum requirements: desire and ability to work with children, ability to lead camp related activities.   Certified staff is paid at a higher rate than non-certified staff.  Certification (we provide) are in lifeguarding, high ropes, archery, riflery, dirt bikes, horseback riding.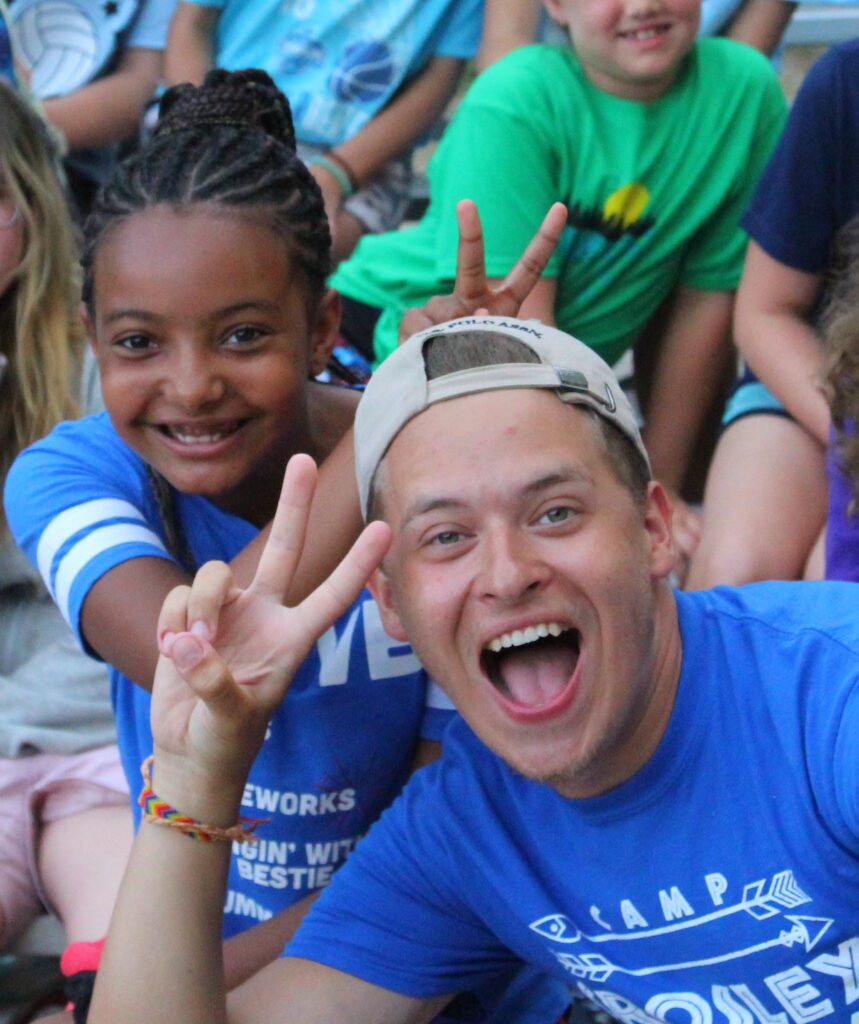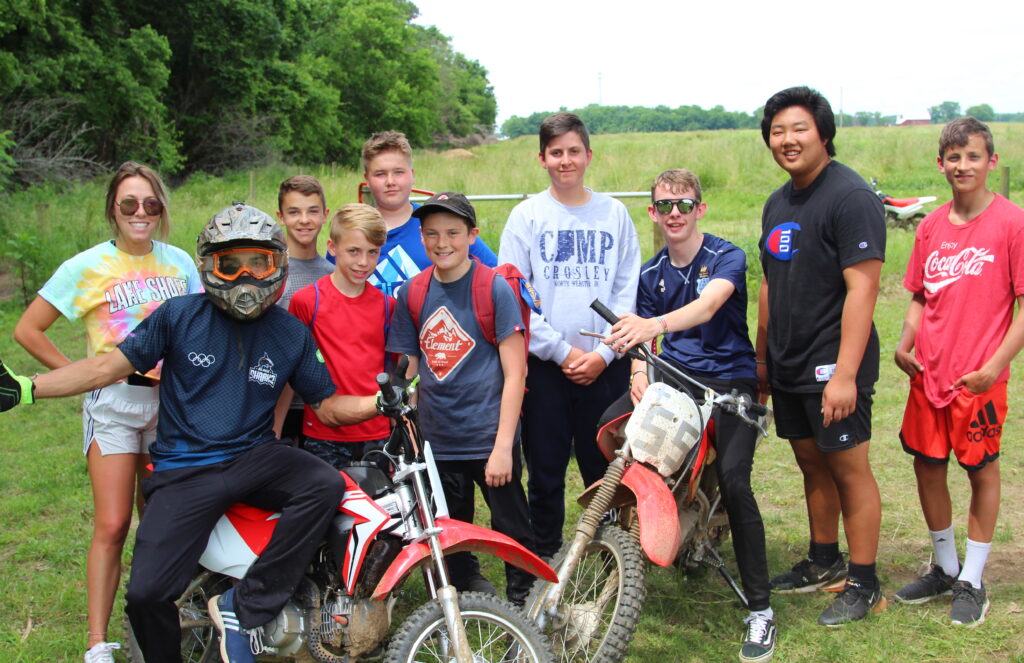 Head Wrangler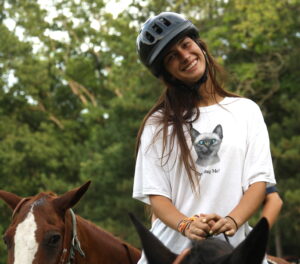 The Head Wrangler leads and supervises all equestrian activities in camp. Responsibilities include arriving early to camp to train horses, health and wellness of horses, evaluation of camper skills and class placement, leading horseback riding lessons, supervising assigned riding staff, cleanliness of equestrian facilities, maintenance of equipment, and assistance in other areas of camp as needed. Minimum requirements: at least 21 years old, prior experience teaching horseback riding lessons, ability to supervise riding staff, knowledge of horse science and health care. Must attend and complete certification training course and attend staff training.
Nurse Intern (Filled for 2020)
The Nurse Intern assists our camp nurses and attends to the medical needs of camp staff. This does not include dispensing medications or diagnosing illnesses. In times of needing to transport staff or campers to nearby medical facilities, the nurse intern assists in driving and helping the patient get checked in. During Check In and Check Out days, the intern assists our nurses in organizing medication and proper documentation.  This person also oversees our daily Silver Broom Award competition for cleanest cabin, helps in the camp store at swim time and communicates with camp staff what supplies need to be replaced in the Brown Infirmary. Requirements: Must have completed at least three years of a four year nursing degree program from an accredited university.
Boat Drivers/Wakeboard/Waterski Instructors
Camp Crosley is known for its ski/wakeboarding programs.  Both parents and campers alike love the opportunity to learn and try new things in a safe environment.  We use our wakeboard cable park to get our beginning students confident and ready to get out behind the boat, while our more advanced skiers go straight to the boats in the lake five times a week.  Must be at least 19 years old.
Office Assistant
The office assistant works in camp's office assisting the office manager with filing, answering phones and speaking with parents, sorting mail, copying and other office related tasks. Additional responsibilities may include helping in the camp store, assisting with scheduling, check-in and check-out of campers on opening and closing days. Minimum requirements: PC skills and familiar with Word and Excel and the ability to quickly learn camp software.
Kitchen Assistant
Kitchen staff assist the Hospitality Director/Camp Cook with food prep and serving and clean up for all meals served in camp.  Other responsibilities include  dish washing, mopping and cleaning/disinfecting of kitchen surfaces, unloading supply truck, trash removal, and other duties as assigned by food service manager. Minimum requirements: at least 18 years old, must be able to lift a minimum of 50 lbs. without assistance, must be able to stand for long periods of time.
Housekeeper
Housekeepers are responsible for the cleanliness of camp including restrooms, health care center, dining hall, guest rooms, large area program buildings, main office and laundry. Minimum requirements: at least 18 years old, must be able to climb ladders and lift a minimum of 50 lbs. without assistance.
Groundskeeper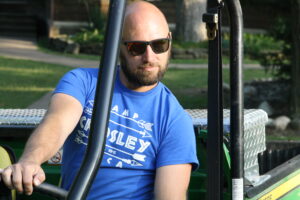 The groundskeeper assists the Maintenance Supervisor in maintaining the grounds. Responsibilities include lawn mowing, weeding, painting, minor carpentry, replacing light bulbs and screens, and other duties as assigned by the Maintenance Supervisor. Minimum requirements: at least 18 years old, must be able to climb ladders and lift a minimum of 50 lbs. without assistance, ability to use and repair small motors a plus.
Night Watchman
The night watchman will patrol the grounds after dark. Some assistance with maintenance and housekeeping is required. This position requires walking for long periods of time as well as the ability to remain awake at night. Minimum age 21.
Volunteer Health Care Provider (RN, NP, PA, MD, DO)