Want to learn a new skill or improve in a specialized area? Camp is a great, supportive place to do so. These programs are optional and take the place of one of the camper's daily Skills Clinic choices. Pre-registration and additional fees are required (see chart below). No refunds for cancellations.
Waterskiing/Wakeboarding- ages 9 & up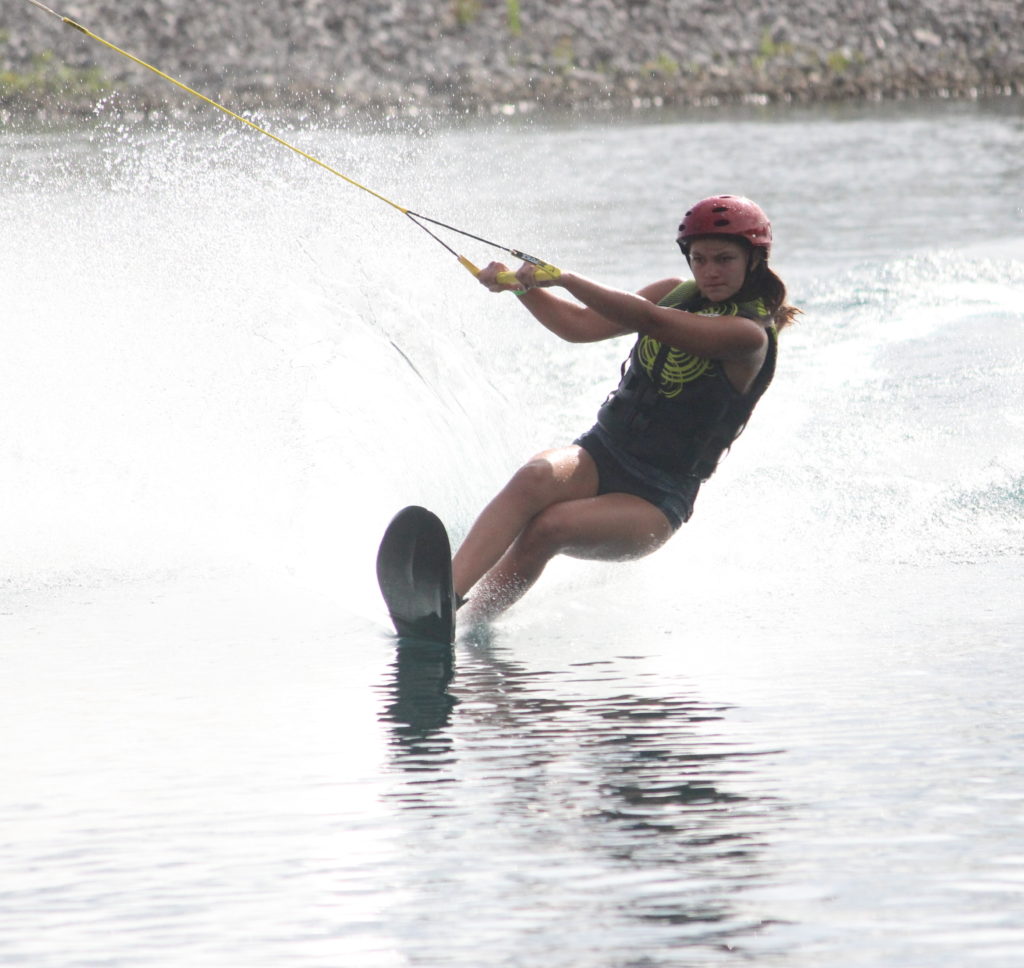 Beginning instruction at the Whoa Zone Cable Park

Personal, expert instruction at any level

Technique in beginning, slalom, wake boarding, and knee boarding

Tournament quality ski boats

$130 (non-refundable)
Horseback Riding – ages 9 & up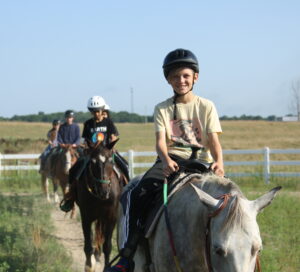 Campers learn to ride both English and Western styles in our outdoor riding arena and on our trail. Each student learns the basics of equine care including grooming, nutrition, tack care, and horse bathing, as well as expert instruction from our trained and certified instructors. Riding classes meet once each day, including both ground lessons as well as riding  instruction. Our equestrian program is accredited by the Camp Horsemanship Association, the leading equestrian training and safety resource for camps today.
Small groups, fast progress

Daily instruction in both horse care and riding technique

$120 (non refundable)
Mini Bikes – ages 11 & up
Our program includes riding instruction, mini bike maintenance and trail rides.
Participants must have at least a 22″ inseam to safely ride the bikes.
$120 (non refundable)
Sailing – ages 10 & up
Intensive training, excellent facility

Sunfish, Super Porpoise, Hobie Cats and more

Individualized instruction for beginner, intermediate and advanced sailors

Water safety, navigation, composition and rigging basics

$75  (non refundable)
"I Tried Scuba" – ages 10 & up
Diving instructor Tom Leaird and his assistants from Leaird's Underwater Services, Muncie, offer introductory Scuba lessons covering snorkeling practice, diving practice, equipment terminology and professional instruction.
$75 (non-refundable)
2022 Activity Add-Ons Fees Schedule (Non-Refundable)
| | |
| --- | --- |
| | |
| Horseback Riding | $120 |
| Water-skiing/Wakeboarding | $130 |
| Mini-bikes | $120 |
| Sailing | $75 |
| Scuba | $75 |